Ruhail Andrabi, is a PhD student in Ethnic Studies. His research interests include the Anthropology of Place and Space ; Mobility and Power, Anthropology of Islam, Affect theory, Ethnography of Mourning, and Grieving. His questions revolve around the socio-political life of spaces in Kashmir specifically, while his broader focus remains on the territorial imagination of homelands and borderlands in relation to politics of death, dying, and martyrdom.
He received my B.A. in Sociology with a double major in Human geography from University of Kashmir. Ruhail completed a M.A in Education at the same university where he was awarded a prestigious Junior research fellowship by the University grants commission. He also holds MPhil in Educational Anthropology from Jamia Millia Islamia, New Delhi where he focused on the Political life of cultural resistance in Kashmir in which he explored themes of Mobility, Kashmiri Nationalism and the politics of Belonging. Previously, he worked with Coventry University, New Wales England as research assistant.
Email: rasyed@ucsd.edu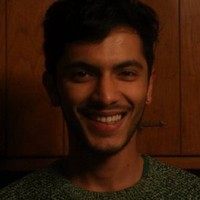 Siddhartha Baral Siddhartha's research interests include the politics of ethnicity, identity, and development in the South Asian setting. Most of the questions he is interested in revolve around the interplay between politically contested identities (ethno-national, religious, caste) and opinion (elite, non-elite), the conditions under which or ways in which one may affect the other, and the material consequences of such relationships.
Before UCSD, Siddhartha worked as a research associate/analyst for J-PAL in Delhi, India, and IFPRI in Washington, DC, and was involved in various aspects of the design, implementation, and analysis of experimental and quasi-experimental studies. He holds a BA from Bard College and an MA from the University of Chicago
Email: sbaral@ucsd.edu
 RUVANI FONSEKA, MPH, MSW, is a PhD Student in the UCSD/SDSU Joint Doctoral Program in Public Health, Health Behavior track. She is working with Dr. Jay Silverman at the Center on Gender Equity and Health within the Department of Global Public Health as a Predoctoral Fellow. She is working with Dr. Silverman on adapting his "Addressing Reproductive Coercion in Health Settings" (ARCHES)  brief clinical intervention to a South Asian context in partnership with Ipas Bangladesh.
Email: rfonseka@ucsd.edu
RADHIKA GOYAL is a PhD candidate in Economics. She is interested in public finance, development and political economy. Previously, Radhika was working within the Global Facility for Disaster Risk and Reduction at the World Bank. Prior to that, she has worked as a fellow in the economics department at the University of Chicago conducting research on the social cost of carbon; associate for the Foreign Policy Group; research analyst at the Brookings Institution focusing on macro-fiscal issues for African economies; and as a country economist in Rwanda researching on public finance and education.  Radhika holds an MSc in Economics for Development and a BA in Economics and Management from the University of Oxford.
Email: ragoyal@ucsd.edu
Mohan Gupta I'm a third year PhD student in the Psychology department at UC San Diego Cognition and Cognitive Neuroscience Lab. My research interests include the what are the best ways to learn, why those are the best ways, and can I build computational models to predict what people will learn.
Email: m8gupta@ucsd.edu
Website: www.mohanwugupta.com
SYEDA SHAHBANO IJAZ is interested in issues of political and economic development within institutionally fragile or conflict-affected states. She wants to study whether cash grant handouts, such as the Benazir Income Support Program in Pakistan, and foreign aid funded development programs in general, increase political participation and engagement with local politicians. Syeda is also interested in analyzing innovative methods of financial inclusion in institutionally fragile states using a global framework.
Education: M.A. Political Science (NYU), M.Sc. in Economics for Development (Oxford), BSc (Hons) in Economics (Lahore University of Management Sciences). 
Email: ssijaz@ucsd.edu
Mir Fatimah Kanth is pursuing a PhD in Anthropology with a specialization in Critical Gender Studies at UCSD. She is interested in exploring the themes of militarized humanitarianism, gendered subjectivities and everyday life in Indian Administered Kashmir. She received her MSc in International Politics from the School of Oriental and African Studies (SOAS) as a commonwealth scholar and a B.A. (honors) in Political Science from the University of Delhi.
Email: mkanth@ucsd.edu
ARUSHI KAUSHIK is an Economics Ph.D. student at UCSD. She was working as an Assistant Professor at the University of Delhi before joining UCSD. Arushi has a B.A. in Economics from Shri Ram College of Commerce, University of Delhi and a Masters in Economics from the Delhi School of Economics. She interned with the Reserve Bank of India in the summer of 2012. Her interests lie in developmental issues and the related political economy aspects.
Email: arkaushi@ucsd.edu
Drew Kerr is a PhD student in the Anthropology Department. His research interests are particularly inspired by ways poetry can be incorporated into political, social, and everyday experiences across South Asia. Drew's questions about these poetries range from the ways individuals inhabit violences to examining circulation and the production of publics.
LAUREN NIPPOLDT's research compares the experiences of individuals who perform social work in different institution contexts in North India, particularly in Delhi and Chandigarh. She focus on two particular groups of individuals performing social work: 1) those at secular non-government organizations or clinics and 2) those who do seva, or self-less service within the Sikh tradition. Lauren investigate how institutions influence the motivation behind engaging in this work, shape experiences of well-being or the occurrence of "burnout" among workers, and construct care as an object worth providing to others in ways that reflect and shape their moral experience. By comparing social care work in these contexts, Lauren aim to uncover how the tradition of care in India is infused into these forms of social work, and how the ideologies of NGOs and seva shape and influence motivation, subjectivity, and continued engagement in this labor. 
Email: lnippold@ucsd.edu
JOHN PORTEN is a PhD candidate in Political Science at UCSD. His research focuses on local political development in contexts of state weakness, and particularly on community organization during civil conflict. His dissertation examines the role of forestry management groups during the civil war in Nepal. He argues that the experience of managing forest resources allowed some Nepali communities to organize more efficiently during the war. Maoist insurgents responded to this capacity by employing lower levels of violence and higher levels of service provision in communities with more forestry management groups.
Email: john.porten@gmail.com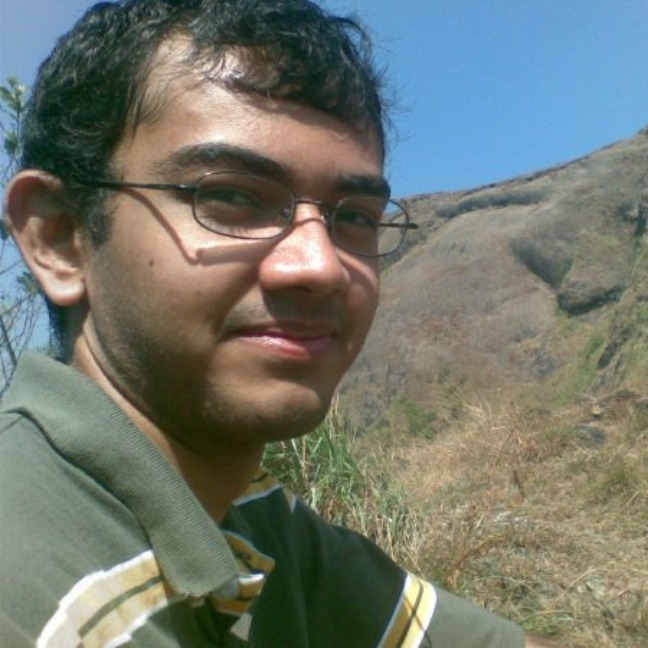 Nithyanand Rao is a graduate student (Fall 2020– ) in the Department of Communication / Science Studies Program at the University of California San Diego. He is interested in studying the practice of science in contemporary India and how it influences and is influenced by, hierarchies of various kinds. Also interested in how the narratives surrounding science and technology, especially in media coverage, influence our views of peoples, knowledges, and their histories. Previously a science writer and a lapsed physicist.
Email: nnrao@ucsd.edu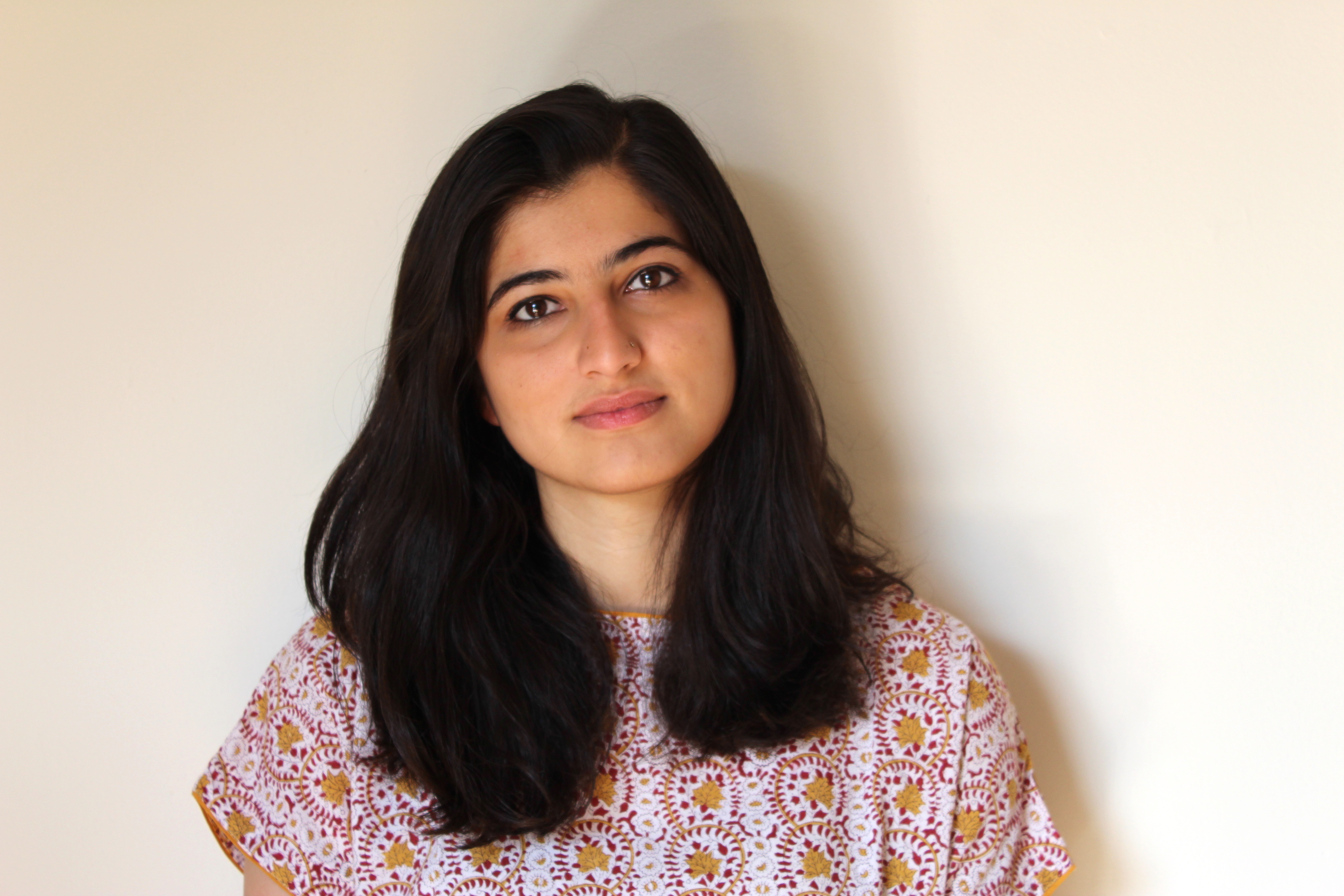 Ankita Raturi | अंकिता रतूड़ी  is an MFA Playwriting student. She grew up in India, the United States, and Indonesia. Her most recent home before San Diego was in Queens, NY. Ankita writes plays and poetry in Hindi and English. Her plays include The Elephant is Very Like, Another Passage to India or Dilli Aaj Tak, akshara, and Sahi Vaqt Pe or The One with the Biological Clock. Ankita's writing work has been developed at NYU, Fresh Ground Pepper, The Hearth Theater, Dixon Place, Hypokrit Theatre Company, New York Shakespeare Exchange, Pete's Candy Store, and Natyabharati. She was the 2016/17 Literary/Dramaturgy Fellow at Berkeley Repertory Theatre and has a BFA in Drama from NYU Tisch School of the Arts (Playwrights Horizons Theater School).
Instagram: @ankitawrites
Email: ankitaraturi92@gmail.com
SUSHIL S is a doctoral student in the department of Education Studies at UCSD. He is interested in the sociological aspect of schooling and how current schooling systems which often abet traditional socio-economic hierarchies must adapt as we struggle towards more egalitarian societies. Specifically, he wishes to investigate common practices in Indian schools that help strengthen or weaken caste-based prejudices in students.
He has a Bachelor's degree in Civil Engineering from the Indian Institute of Technology, Bombay and a Bachelor's degree in Education from the University of Mumbai.
Email: sshintre@ucsd.edu
Rabindra Willford is a doctoral student in Anthropology at UCSD. His research explores identity and wellbeing among indigenous peoples in South India. He is currently focused on subjectivities and conceptions of wellbeing emerging from bio-extractive entanglements, particularly amongst a snake-catcher collective near Chennai. Rabindra is also interested in how Adivasi identity and forms of community are constituted across blurry lines of both caste/tribe recognition and entrepreneurial citizenship.
Email: rwillfor@ucsd.edu
Ifsha Zehra is a PhD student at the Department of Communication, University of California, San Diego. Her research is focused on visual cultures in protracted armed conflict settings. Specifically, she wants to understand how everyday photography in circumstances of armed conflict, militarization, and political violence enhances our understanding of history, politics, and culture. Ifsha holds a Masters in Liberal Studies (specialisation: Media Studies & Anthropology) from Ashoka University and a Bachelor's degree in English Literature from Miranda House, University of Delhi. She has broad experience in archival research, human rights work and feminist activism in Kashmir. Prior to this, she was a fellow at Salzburg Global Seminar, Austria; a Charpak Scholar at Sciences Po, Paris; and a Mother Teresa Fellow at Ashoka University, India.
Email: izehra@ucsd.edu